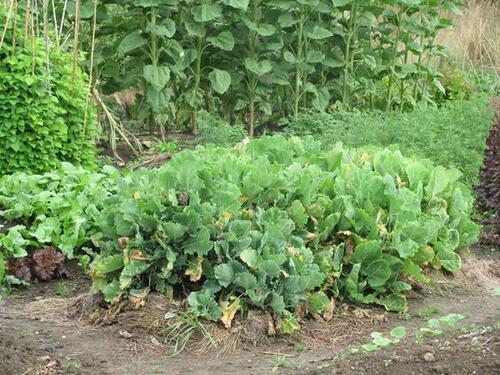 Details
Photo shows how wide a three year old cutting grown plant can leap frog while developing new root systems as it spreads.
A perennial cabbage taken as a cutting from a 50+year old plant which according to the woman who had grown it for most of her life, has never flowered, therefore has never produced seed.
Picked leaf at a time year round, winter hardy, needs to be net covered in summer to stop white butterfly.
To grow cuttings, place them on their sides half sticking out, best use a 70% sand / 30% compost mix during the cooler times of year, summer time has shown to be a difficult time of year to grow these cuttings but it can be done.
Due to having a poor year in 2018 its taking a number of years to get this clone back to its former self, hoping to have some cutting for the 2023 year.
Botanical name
Brassica oleracea
Grower name
Richard Watson