2 pictures - click to enlarge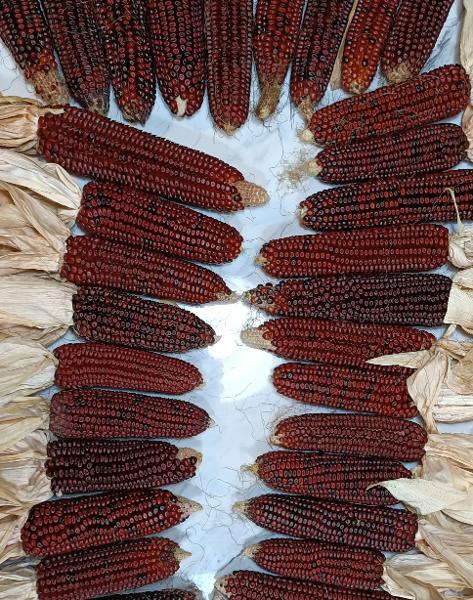 Details
Bloody Butcher corn is a dry corn producing beautiful rich red cobs that are quite large. These plants grow very tall, can be over 3 meters, this should be kept in mind when planting - you don't want them getting blown over in strong winds or shading out your tomato crop.
The corn can be eaten fresh in the "milk stage" or left to fully mature where it has a multitude of uses from milling to make flour or cornmeal to brewing and is even used as an ornamental in flower arrangements.

My corn is grown using spray free organic methods.
Contains at least
50 seeds
Grower name
Alice Le Brun